Contract Cooperation
Customer Contract Guarantee
Upon contract signing with Shingh, each customer is entitled to:
[1] In case of loss of goods or damage beyond use during transport, the compensation limit for dedicated vehicle transport shall not exceed NTD2 million per vehicle.
[2] The amount of compensation for each piece of goods via express delivery shall not exceed ten times that of the freight. Valuable merchandise shall be compensated in the hedge amount.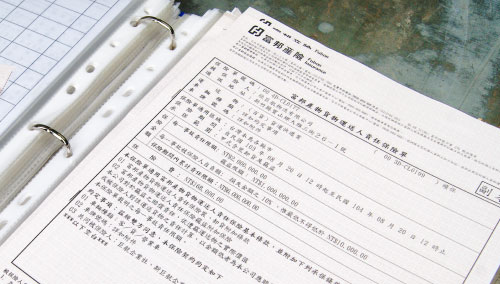 本公司已投保富邦產物保險
SOP Order Acceptance Processes
Shingh has specially set up complete SOP order-acceptance processes in order to perfect customer services and provide fast, accurate, and safe delivery services.
Step 1  Carry out quotations and insurance planning that cater to the needs of the customer.
Step 2  Sign the contract.
Step 3  Arrange Vehicle Dispatch Routes and Times/Time Ranges.
Step 4   In case of provisional dedicated vehicle needs, arrangement will be based on the vehicle reservation and vehicle dispatch schedule made the previous day.
Note: According to the insurance planning, the basic insurance limit is in the amount of NTD2 million; the special insurance policy is in the amount of NTD10 million. Customized insurance policies may also be drafted according to customers' needs.
Dedicated Vehicle Delivery Services
In order to perfect assistance offered to customers for dedicated vehicle delivery services, based on delivered goods and customer needs, Shingh has set up new equipment in the delivery vehicles to ensure goods more properly and safely arrive in designated locations.
Each carriage is equipped with a monitoring system to readily monitor the condition of goods at the driver's seat.
In order to reduce bumpy unloading, a special hydraulic rear door club has been designed.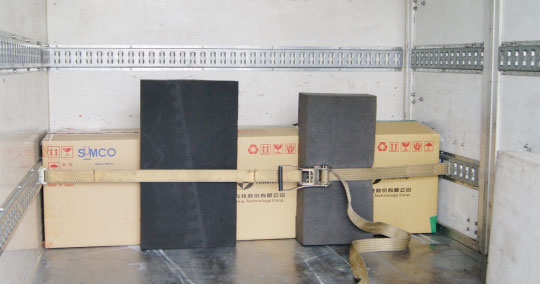 In order to stabilize the goods, a tie rack is especially set up in the dedicated vehicle.